How can you reduce weight?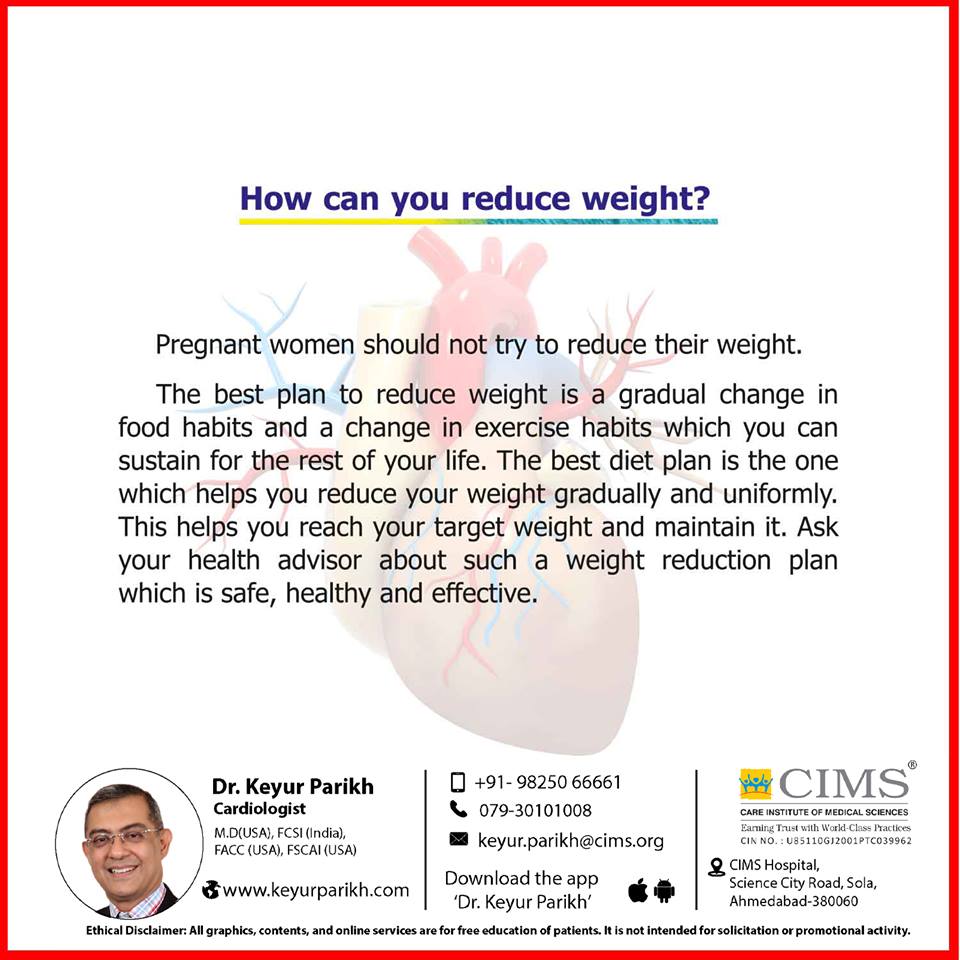 How can you reduce weight?
Pregnant women should not try to reduce their weight. The best plan to reduce weight is a gradual change in food habits and a change in exercise habits which you can sustain for the rest of your life. The best diet plan is the one which helps you reduce your weight gradually and uniformly. This helps you reach your target weight and maintain it. Ask your health advisor about such a weight reduction plan which is safe, healthy and effective.