How does HBP affect us?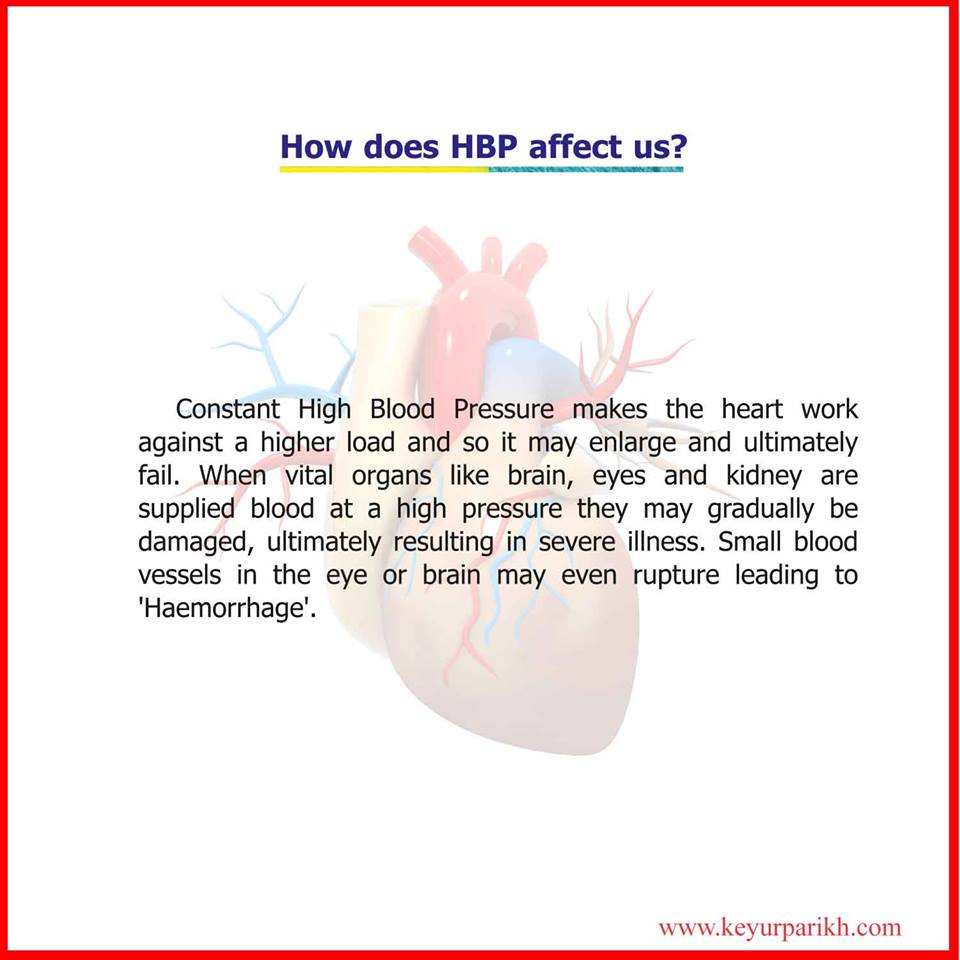 How does HBP affect us?
Constant High Blood Pressure makes the heart work against a higher load and so it may enlarge and ultimately fail. When vital organs like brain, eyes and kidney are supplied blood at high pressure they may gradually be damaged, ultimately resulting in severe illness. Small blood vessels in the eye or brain may even rupture leading to 'Hemorrhage'.
#bloodpressure#highbloodpressure#drkeyurparikh
www.keyurparikh.com