How does it come back ?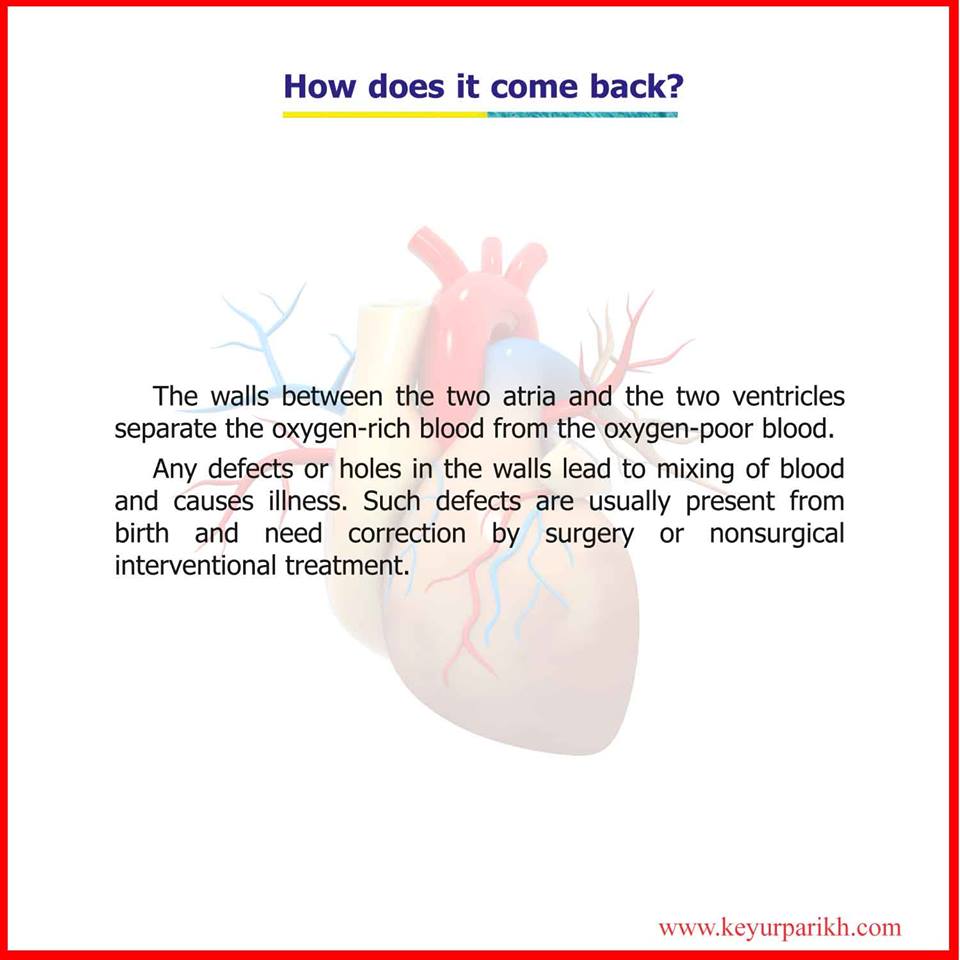 How does it come back ?
The walls between the two atria and the ventricles separate the oxygen-rich blood from the oxygen-poor blood Any defects or holes in the walls lead to mixing of blood and causes illness. Such defects are usually present from birth and need correction by surgery or nonsurgical interventional treatment.